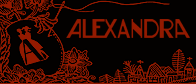 Tel.:  +7(495) 642 4009
[zoom]

Autumn days. October

Biscuit porcelain.
Manto (silhouette of 1910-12 years) of volume viscose fabric, woven with Golden Oriental ornament.
Decoration of the dress and the coat is made of antique gold metallic lace, beads and strass.
Velvet muff is decorated with silk and panne appliqué.
The hat decorated with metallic lace and feathers of shades of autumn leaves. The bouquet consists of unique hand made flowers.
Gloves are made of silk lace.
Hair - natural mohair.
Hand painting.
LE 7; 24 inches tall.