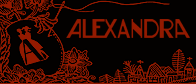 Tel.:  +7(495) 642 4009
[zoom]

Charlotte

Biscuit porcelain.
The coat is made of two kinds of panne with hand application and decorated by handmade buttons.
The dress of «devore» fabric is finished by an antiquarian lacy band.
The satin hood with relief drawing is decorated with a cord and silk gas goffered by hand.
White doll's hood is decorated by silk handmade flowers. The bottom of a scarf with floral drawing is processed with refined handmade silk band.
Green doll's hood is decorated by a bow of chatoyant silk.

Shoes – natural suede.
Wig – natural mohair.
Hand painting of the face and hands.
LE 10; 14 inches (sitting).